HBAUP Cash & Firearm Raffle
The 4th Annual HBA Wild Game Dinner has been postponed due to the COVID-19 pandemic.
Before we decide on scheduling it, we will wait to see what happens with state guidelines, etc. Thank you for your understanding.
In the meantime, we still need to support the scholarship fund. Please see the raffle details below!
CLICK HERE TO ORDER YOUR TICKETS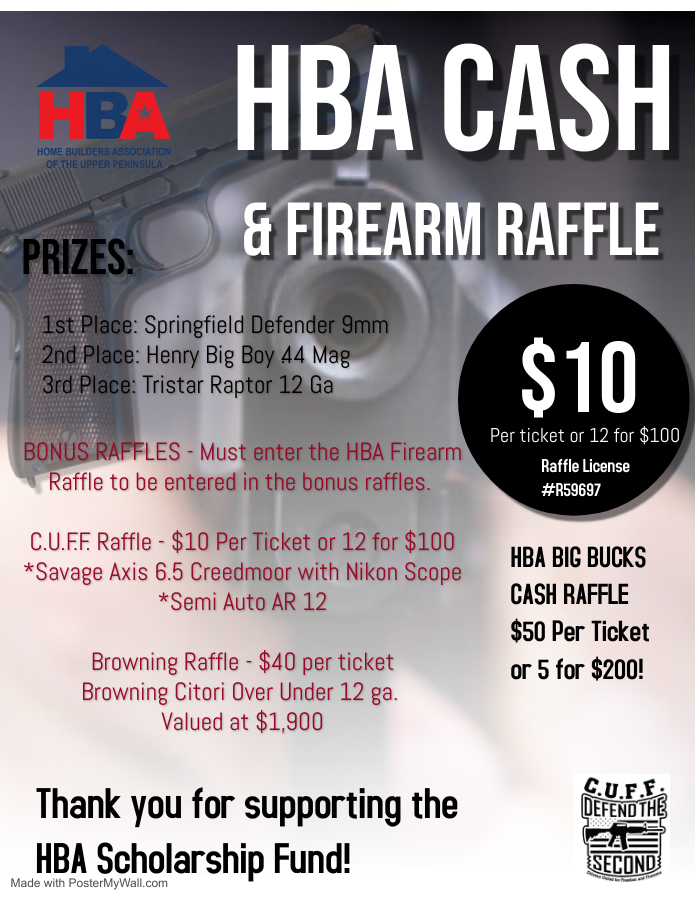 PROCEEDS FROM THE WILD GAME WINNER WILL GO TO THE HBA OF THE UP SCHOLARSHIP FUND
AND OUR STUDENT CHAPTER - ALL STAYS LOCAL!