HBA Scholarship
Eligibility: A senior high school student (attending a high school in the U.P.) residing in the Upper Peninsula who has applied for acceptance into a 2 or 4 year college or trade school in the U.P. , within the home building industry. (Building, Engineering, Architecture, Decorating, Design, Drafting, etc.)
Complete and sign this application.
Included a typed personal history (more than a paragraph) of what you have done to help build your education & future career in the trades field. For example; Tell us if you have won awards and explain how you prepared for that and what you did to be a success, or explain to us the story of how you became interested in the trades and what it means to you for the future; tell us about your personality and your goals, perhaps you have started a business. Create a visual picture of who you are today, what you are doing to become a successful student in your field….THIS IS YOUR OPPORTUNITY TO SELL YOURSELF TO US—BE CREATIVE AND HAVE FUN WITH THIS!
Include two current letters of reference. Both may be from current educators or one may be from current educator and one from a professional reference. Please request that letters of reference be signed and dated and on letterhead if they are from a professional or educational reference.
Include your most recent transcript: must be dated and signed by school official.
Include Proof of enrollment at a 2 or 4 year college or trade school in the Upper Peninsula in a program in the building or construction industry.

Submit this application and related materials to
Home Builders Association of The Upper Peninsula
307 S. Front St, Suite 102
Marquette, MI 49855
OR

DEADLINE: All applications must be postmarked no later than May 1, 2018
The HBA of the UP will be awarding (4) scholarships in the amount of $1,000 each.
Congratulations to Our 2017 Winners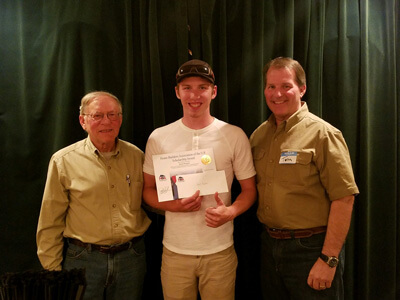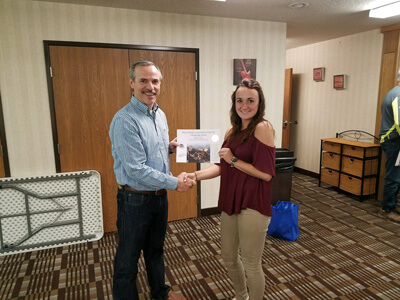 Congratulations to Our 2016 Winners
HBAUP Immediate Past President Josh Bal with our (2) $500 scholarship winners.
Jared Leadman from Rapid River HS (on the left) and Zach Buzzo from Negaunee High School (on right).