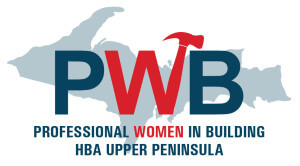 Professional Women in Building
NAHB Professional Women in Building is the premier professional organization that provides strategies and solutions for professional women in the building industry. PWB provides women in the building industry with the professional advantage necessary to succeed and excel and gives women who are members of our council many opportunities for leadership at the regional and national levels. It provides networking and educational opportunities, legislative awareness and outreach, and professional and personal development. PWB is not gender specific and men are welcome to join as well. "WE WANT YOU TO JOIN US"
---
2018 PWB Scholarship Award
The Professional Women in Building Council is now accepting applications for the 2018-2019 School Year. Please print out the following application, following the instructions to apply. This scholarship is open to current high school students AND college students.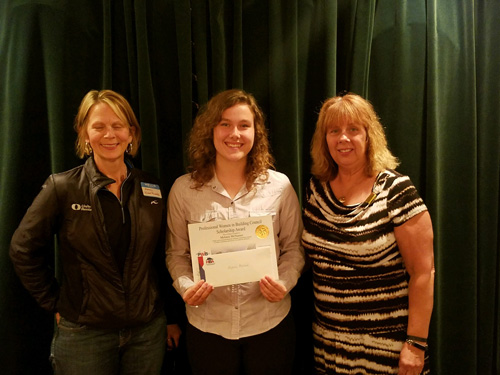 2017 Scholarship Recipient Melanie with PWB Members Karen Carroll and Geri Nelson
---
Officers
President
Geri Nelson, DTE Energy
Vice President
Karen Carroll, United Rentals
Secretary
Krissy Main, The Window Store
Treasurer
Tonia Lintula, Trudell Plumbing and Heating
Members
Geri Nelson – DTE Energy
Jackie Martin – The Barrier Free Store
Heidi Blanck - NMU
Erin Swadley - Swadley Development
Laura Swadley - Swadley Development
Carol Quandt – 41 Lumber
Karen Carroll – United Rentals
Krissy Main – The Window Store
Tonia Lintula - Trudell Plumbing and Heating
Lori Witting - Witting Contracting
Jessica Snella - UP General Contracting
Mallory Jayne - MI Tech Student Member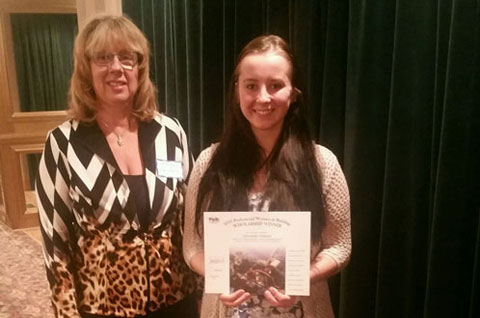 Alexandria Johnson with PWB member Geri Nelson at the 2016 HBA General Membership Meeting
---
2018 PWB Events & Meeting Dates
3/11/2018 PWB Playhouse Raffle
4/12/2018 Playhouse Raffle Wrap Up Meeting
April/May PWB Membership Recruitment Campaign
5/10/2018 Select Scholarship Winner
5/18/2018 Women in Construction Event (Name, times TBD) The Landmark Inn, Marquette
5/23/2018 HBA General Membership Meeting - Marquette - PWB to Present Scholarships
8/2018 Stuff the Bus - Holiday Inn, Marquette. Date TBD
9/17/-9/21 NAHB PWB Week
PWB Playhouse Raffle
The PWB Ladies decided to build an amazing playhouse to raise money for their 2018 scholarship fund. Thanks to the following businesses for donating their locations, supplies and time: The Window Store, Window Outfitters, Sunrise Builders, Mathews Flooring, Sherwin Williams, 41 Lumber, Oberstar
Silent Auction
The Professional Women in Building (PWB) raise money every year at the HBA Architects, Builders and Contractors Forum for their PWB Scholarship Fund. Thank you businesses and attendees for your donations and support each year!
Stuff the Bus
In conjunction with the Holiday Inn, every year, the ladies from the Professional Women in Building Council collect school supplies for children in need.
---
The PWB was the HBA's 2016 and 2018 charity pick for the UP Builders Show! Below left to right for the check presentation: HBA past Board Member Mike Hill, HBA Immediate Past President Josh Bal and PWB Secretary Erin Swadley.